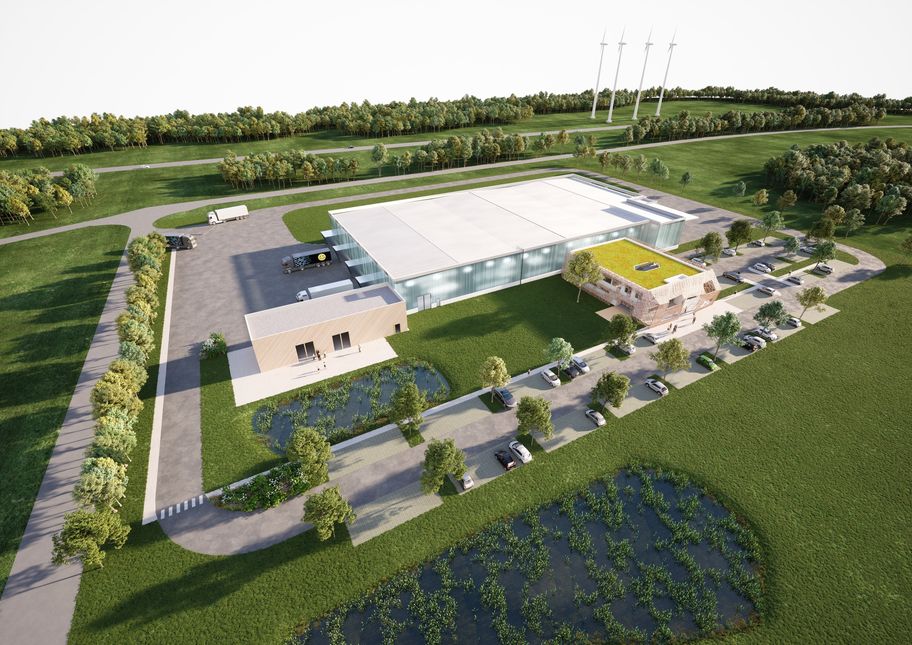 Thierry Prieur-Drevon, director ID5 (engineers for the food industry)
"From the perspective of hygiene, efficiency, ergonomics and safety, the choice for a HYTT vacuum transport system was a very logical"
France-based Frais Emincés, based in Loire-Atlantique, in Pontchâteau, has been a specialist in the processing of locally sourced fresh fruit and vegetables for almost 20 years. Frais Emincés makes convenience vegetables, sliced ​​fruit, salads and chilled meals every day. Fruit and vegetables are peeled, washed and inspected by hand, before being cut and mixed, in compliance with the highest hygiene and food safety standards. Frais Emincés supplies catering professionals and hypermarchés such as Carrefour, Intermarché, Auchan, E. Leclerc and Système U, across the country through distributors.
Freshly cut fruit and vegetables are relatively new to the French market and a growing market segment. Frais Emincés has chosen this market segment as its primary focus, enabling it to deliver a consistent quality of freshly cut products. To prepare for the future, a new state-of-the-art factory has recently been realized.
 In the design, engineering and project management during the construction phase, Frais Emincés was supported by Thierry Prieur-Drevon, Chef d'entreprise, ID5 – INGENIERIE DIMENSION 5 and his team. ID5 has been involved in food industry projects for 20 years with general and specialized technical services.
 They have played an important role in the architectural design, the logistics master plan and with regard to issues in the field of refrigeration, mechanical engineering and electrical engineering. Also when advising on the transport system for by-products and waste. Thierry Prieur-Drevon: "From the perspective of hygiene, efficiency, ergonomics and safety, the choice for a HYTT vacuum transport system was a very logical one".
 Thierry Prieur-Drevon continues: "There is a trend towards constantly increasing requirements with regard to better hygiene and ergonomics, efficiency and quality assurance".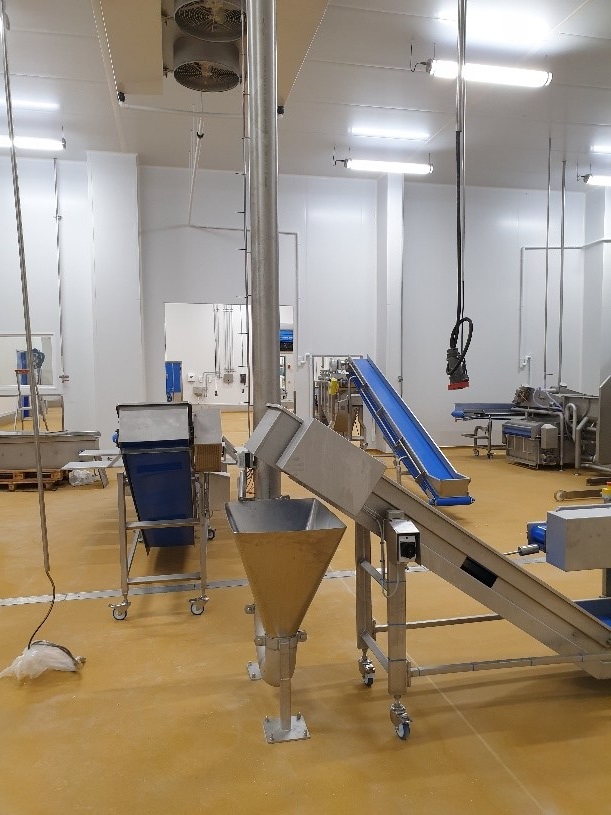 To increase food safety, the factory is designed with hygiene levels (controlled by air / climate control, disinfection locks and barriers). The HYTT vacuum transport system also helps to achieve this goal, certainly also because an enormous amount of waste is generated during peeling, drilling and cutting (25-30%) in the processing of fruit and vegetables, at Frais Emincés. The vacuum transport system prevents trolley transport with waste between rooms with different hygiene levels.
Staff work in difficult conditions: cold and humidity. Internal vacuum transport through a closed tube saves energy, time and improves the ergonomics and fitness of the personnel and prevents, for example, accidents with forklift trucks.
The alternatives to vacuum transport, such as conveyor belts, water chutes / flumes and other transport solutions have been considered, but a vacuum transport system via a closed tube has been chosen. This is because waste and by products have to be transported over a longer distance. With a closed pipe system there are no return flows / movements from lower to higher hygiene areas, cleaning and operation is simple, the waste flow automatically moves in the right direction from the high care environment to a central location outside the high care environment. Another important reason for choosing the HYTT system is the fact that there are no moving parts, requiring little or no maintenance.
"Managing the project during COVID-19 (July to October 2020) with a large number of staff from different suppliers from different countries was a big challenge," says Thierry Prieur-Drevon. Fortunately, not one case of COVID-19 has occurred.
Marc Pajotin: "The collaboration was and is positive, HYTT was open to suggestions, showed flexibility and were personally involved and committed to achieving the best result for Frais Emincés".
Eric Oving of HYTT: "We are proud to have provided the modern factory of Frais Emincés with a hygienic vacuum transport system. We are confident that we will continue our cooperation in the future."