Hygienic transportation
The hygienic transportation of food products is an important and difficult thing to manage. HYTT has put a lot of knowledge and energy in making an extremely hygienic transportation system. Due to the knowledge and passion of our employees, HYTT has committed itself in making a system that is as hygienic as possible.
The system is made of closed stainless steel pipes which sucks away waste or products from the production area. The waste or products are transported to a central point elsewhere in the facility. Because HYTT uses a closed piping system, there is a significant reduce in cross contamination risk.The system also significantly or completely removes manual internal transport. In addition to the advantage that this saves space, it also improves the overall hygiene because there is no more need for forklifts in the production areas. The HYTT system also makes workplaces cleaner by immediately sucking away the waste or product. This ensure that the workplace is cleaner, but also safer.
Because the HYTT system hygienically sucks the waste away, the waste can be converted into sellable products. This gives your business additional opportunities and profit. HYTT is specialized in specific solutions that are based on customer needs. For every internal transportation problem, there is a HYTT solution.Curious about how the HYTT system works? Would you like to know whether hygienic internal transport of waste and residual flows is possible in your production area? Read more
We would be happy to put our experience to work for you.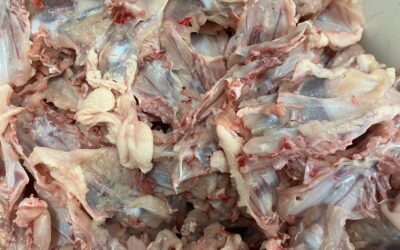 Upgrading by-product streams - mechanically separated meat In slaughterhouses or specialists in mechanically separated meat, the by-product stream can be upgraded by separating the bones from the meat. This is typically done by...
read more
Curious what we can do for you?