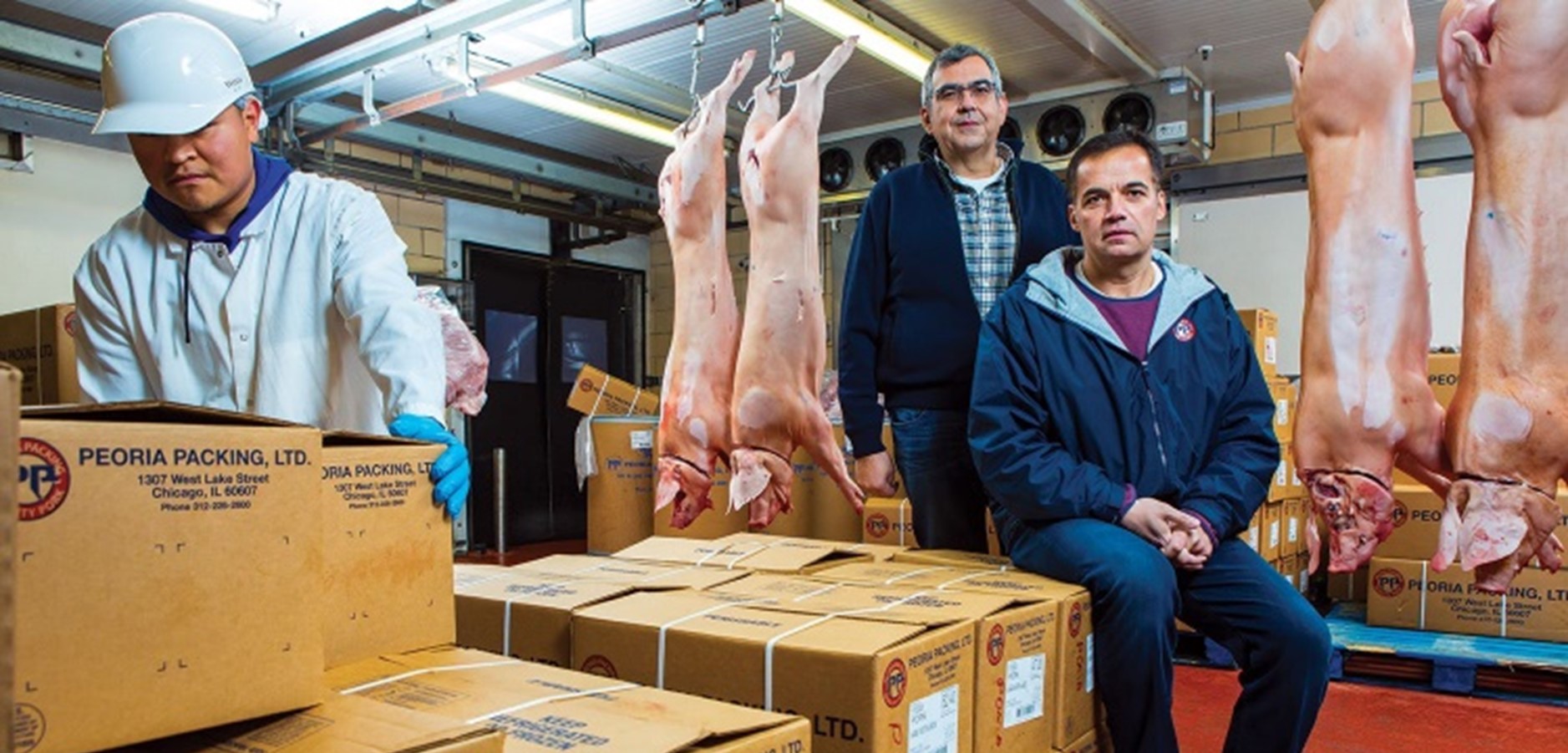 Peoria Packing is an integrated family-owned company that started at the end of the 80's and added in 1993 the Butcher shop in Chicago. "Some three years ago we broke ground for a new slaughterhouse to increase our capacity and increase our quality. We currently process approx. 800 hogs daily. A three-tier operation in the pig processing industry: Slaughter in Grant Park Illinois, Processing and butcher shop in Chicago". Our products are being sold in North America and exported around the globe.
Expanding horizons
During the installation of H4H Solutions Ultrasonic Trolley/Gambrel cleaning system we started talking about the HYTT Vacuum system, as our installed system for Hair and Intestines/offal was operated by compressed air. In operation with the old system, we saw the disadvantages it brought. With the low mounted air knife shutters and its seals not sealing we had to put a screen around the offal station as particles were blown in the air. We were not able to produce as a clean environment. The system worked but it had its limits and used a substantial amount of compressed air.
Conscious on energy consumption
With the introduction of the HYTT system we saw many advantages in clean operation and efficiency improvement.
In comparison of the two systems, I can say:
With the HYTT system we are able to operate more suction points in slaughterhouse (hair, trim, shavings, cuts, stomach, offal) and have a comparable energy consumption on air. Our old system used 20 sec. of compressed air (7,5 bar) every minute on each of the two locations. The HYTT system (operating 8 suction points) uses 5 – 8 sec per suction point using the integrated ejector vacuum pump.
Labor saving
The advantage of the HYTT system is not only during production. After production, our cleaning process is labor saving on cleaning. All trimmings that did not fall on the trenches or in the hoppers during production can be scooped up and placed in the hopper instead of moving around carts to the offal trailer (2 man hours per day). And using the Cleaning/Rinsing step in the program ensures at all times a clean system after production.
Looking at the future: Improved hygiene
But the savings in efficiency is not our main driver. We are a cleaner production facility, especially with the constant pressure of the USDA on cleanliness, safety (bacteria).
The HYTT system itself is easy to operate and maintenance is easy. With HYTTs local partner (H4H Solutions) we set a protocol for Daily, Weekly, Monthly, Quarterly and Yearly maintenance.
The HYTT system
"With the introduction of the HYTT system we saw many advantages in clean operation and efficiency improvement" says Harry Katsiavlos.
Overall, I wish we would have installed this system when we were building the slaughterhouse. The cooperation with HYTT (Paul) and HYTTs local partner was great and I can recommend this HYTT solution to anybody if they want to improve on hygiene and cleanliness and avoid rallies with carts where people have to cross different rooms with waste. I would welcome them for a visit to our facility.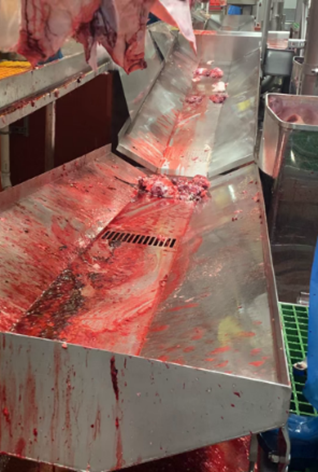 Would you like to know whether hygienic internal transport of waste and residual flows is possible in your production area? We would be happy to put our experience to work for you.  Feel free to contact us to find out more about our system and what we can do for you!
Paul Wijngaarden
Sales Director
M: +31 6 21375901
E: paul@hytt.eu