Food processing & internal transport
High demands are made of food processing. Not only during the production process itself, but also when it comes to the premises and the production environment.
The legal requirements are laid down in Regulation 852/2004. These principles form a common basis for the hygienic production of all foodstuffs. The aim of these hygiene regulations is to ensure food safety.
With the help of vacuum transport it is possible to move waste, by-products, other product flows quickly and hygienically through a closed stainless steel tube. HYTT designs and makes these internal transport systems to measure for the food processing industry.
An efficient design and an effective self-developed ejector based on venturi effect make vacuum transport more hygienic, safer, space-saving and maintenance-friendly. A clean, safe and efficient production area is the result.
HYTT is aware of the requirements, trends and developments in the food processing industry and will be pleased to advise you on the possibilities of hygienic internal transport in your production process.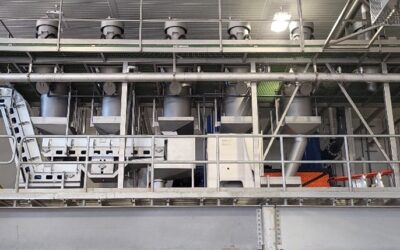 HYTT had the pleasure of speaking with Eric Ebling, director of maintenance at Bell & Evans. Ebling has been with Bell & Evans for about 25 years and has a lot of experience in the poultry industry. Who is Bell &...
read more
Curious what we can do for you?