A HYTT system at Eisberg, Austria
At the end of March 2019, HYTT had the honour to be at opening ceremony of Eisberg for the world's most modern processing plant for fresh convenience products, in Marchtrenk, Austria. At this great new processing plant, HYTT has delivered a fully automatic vacuum transport system for vegetable cutting waste. The system we delivered has a total of 12 suction points and 210 meters of stainless-steel pipes. The number of suction points and the length of piping was not a problem for HYTT, Hygienic Transport systems & Technologies.
Eisberg
Eisberg is the market leader in Europe and also the number one in Switzerland and Eastern Europe in the production of fresh convenience salads and convenience fruit and vegetables. With production plants in Switzerland, Poland, Austria, Romania and Hungary, Eisberg serves customers in the retail, food service and system catering sectors. Eisberg has inspired its customers with freshness and quality since 1972.
The HYTT system
HYTT uses a closed piping system which sucks waste from the production area. This increases hygiene, efficiency and clean working areas. The air needed for the transportation is very limited sucked from the production area, the air needed for transportation is taken from not air controlled areas.
The vacuum system is equipped with an automatic rinsing system. Next to these great benefits, the system also reduces the work labour which is needed for the internal transport. These systems can also be implemented in existing plants, which makes it more flexible then flume systems. When changes need to be made to the plant, the HYTT system can be disassembled and replaced without needing to change the infrastructure of the building.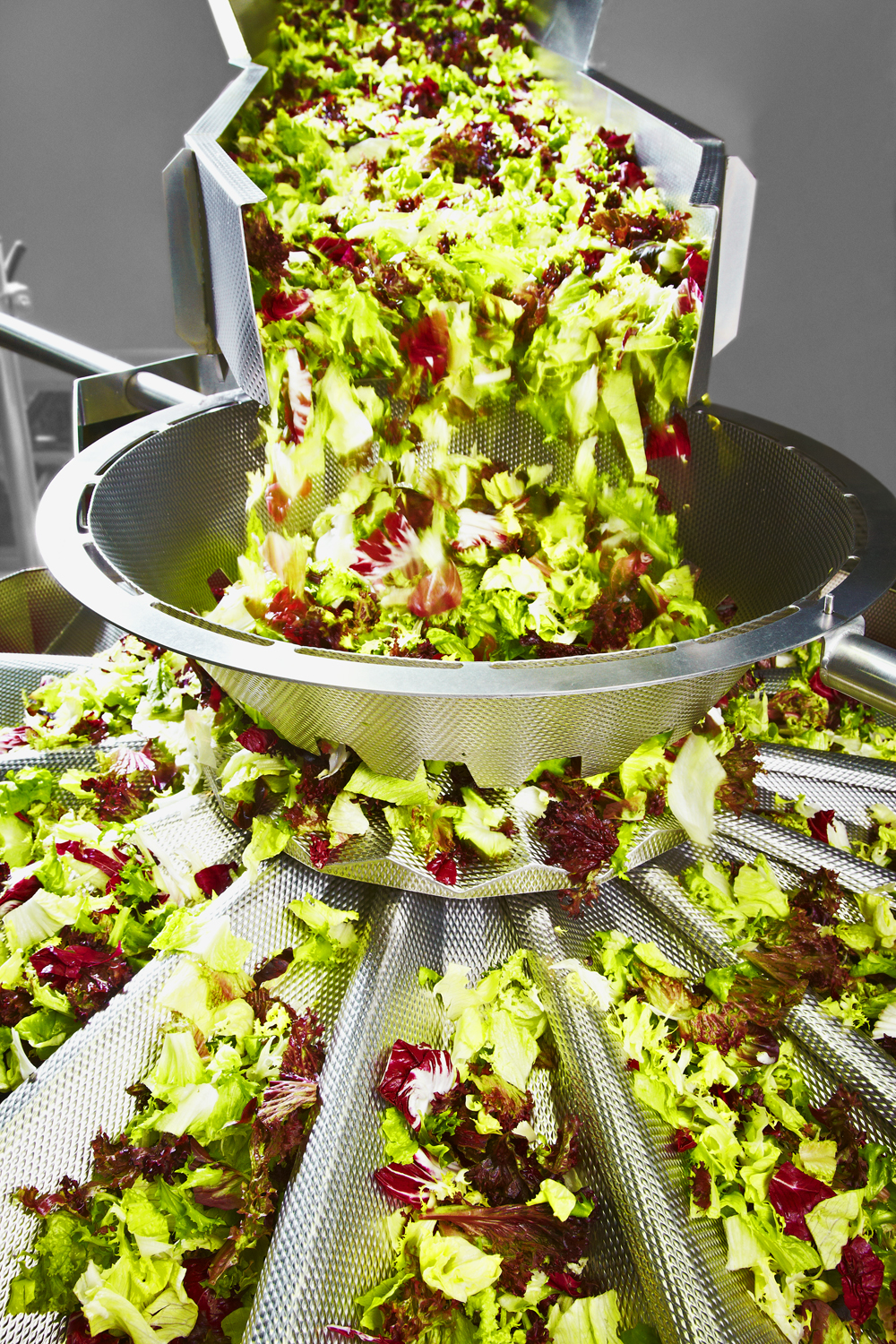 At Eisberg there was a high need for the efficient use of space. Thanks to HYTT's compact design, the footprint used for the system was minimal. This allowed Eisberg to use the expensive space for production instead. Even though we used minimal space, we were able to deliver a fully functional vacuum transport system for Eisberg in Marchtrenk.
Would you like to know whether hygienic internal transport of waste and residual flows is possible in your production area? We would be happy to put our experience to work for you.  Feel free to contact us to find out more about our system and what we can do for you!